DAMASCUS — Around 2.5 million people, of whom 625,000 are estimated to be women of reproductive age, are directly affected by the escalating violence in Syria.
While security remains a major challenge within Syria, military checkpoints, roadblocks and violent clashes prevent both health service providers and patients from reaching health facilities in a timely manner. Coupled with depleted stocks of reproductive health supplies and medications, ensuring safe delivery in the Syrian context has become a challenge.
An economy in shambles is exacerbating the problem of appropriate maternal health care. Gender considerations that give precedence to males are a further constraint. In one area of rural Damascus, the high rates of Caesarean section suggest that women are not getting proper antenatal care.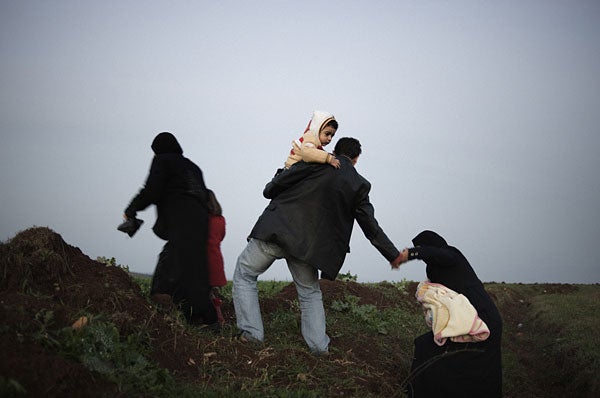 To address some of these challenges, UNFPA has begun an innovative intervention: establishing a voucher system that enables women to obtain free-of-charge maternal health and obstetric services at the Obstetric University Hospital and clinics of the Syrian Family Planning Association.
The vouchers are distributed to women in the crisis-affected areas by outreach mobile teams or medical volunteers providing reproductive health services and information in order to reduce the need for emergency obstetric interventions, including Caesarean-section delivery.
To date, over 2,500 vouchers have been distributed in Damascus and Raqa governorates. UNFPA will also expand the voucher system to Aleppo and other conflict areas. The vouchers solve one issue, but others remain.
"Safe transportation from homes to the health facilities remains a concern given the current insecurity," says Laila Baker, UNFPA's Representative in Syria.
Quality of care within these facilities is also of vital concern, due to increased absenteeism of staff, lack of supplies and medications, and overburdened hospitals and clinics. Although it has not been formally evaluated, anecdotal evidence suggests the quality of care has deteriorated. UNFPA will continue to monitor the situation and the impact of the vouchers.
Report from Homs
Over 200,000 people have been displaced in and around Homs, the third largest city in Syria and a current rebel stronghold. The city, which is also the central link between the interior cities and the Mediterranean coast, was largely destroyed earlier this year, when weeks of severe bombardments took place.
Women and children, who represent 70 per cent of the displaced people, are hosted in makeshift shelters and are in desperate need for medical care, food, proper shelter and sanitation, education and social care.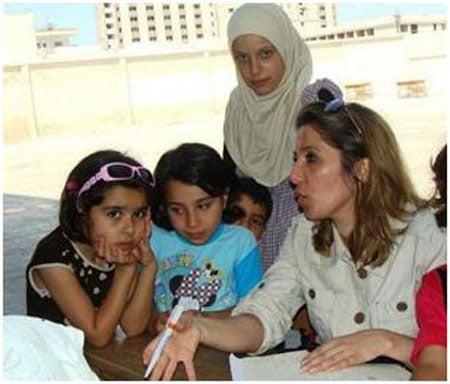 Raya Shukr, a National Programme Officer with the UNFPA Country Office in Syria, participated in an inter-agency mission in early September 2012 to assess the needs of displaced communities in the Homs area.
In many places that Raya visited, no gynaecologists were available due to limited medical personnel, and many health clinics had been destroyed. However, Raya was pleased to see how the local organizations had come together to respond to the crisis. "The minute you enter the shelters, you feel the tremendous solidarity and resilience of communities," she said.
"NGOs have gained the trust of communities and they are working in harmony to provide all types of daily support to internally displaced people." NGO volunteers are working under extreme pressure and challenging circumstances.
Through its expanded network of partners on the ground, UNFPA is redoubling its efforts in serve women and youth by procuring hygiene kits, surgical kits, midwifery kits and clean delivery kits (due to security situation, more deliveries are occurring at home), and also sub-contracting female gynaecologists.