UNFPA Syria| North-East Syria Humanitarian Response Flash Update #1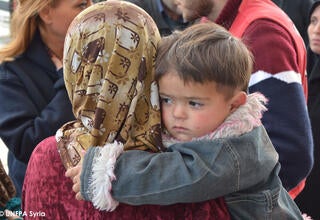 للنشر الفوري   صندوق الأمم المتحدة للسكان يدعو لحماية النساء والفتيات في شمال شرق سوريا وإنهاء الأعمال القتالية     القاهرة، 15 تشرين أول/أكتوبر – عبرت الدكتورة ناتاليا كانيم المديرة التنفيذية لصندوق الأمم المتحدة للسكان عن قلقها البالغ إزاء الوضع الحالي في شمال شرق سوريا، وقالت: "تشكل العملية العسكرية خطرا" جسيما" على جهود حماية المدنيين، ولا سيما النساء والفتيات، وتفرض مخاطر وقيودا خطيرة على الجهات الإنسانية الفا...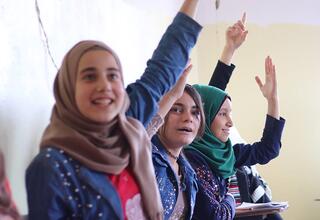 GirlForce:  Unscripted and unstoppable on the road to Nairobi and beyond!     Statement by UNFPA Executive Director Dr. Natalia Kanem on the International Day of the Girl Child, 11 October     Around the world, girls are challenging gender stereotypes and breaking free from the traditional roles that society has dictated for generations. More and more are saying no to child marriage and pushing for an end to the pr...
Events
No content available