NIZIP, Turkey — More has to be done to ensure the health and wellbeing of women and children affected by the Syrian conflict, said Dr. Babatunde Osotimehin, Executive Director of the UNFPA, on a recent visit to Turkey's Nizip refugee camp, about 40km east of the southern city of Gaziantep.
One of Turkey's newest camps, Nizip houses some 10,000 refugees, or "guests" as the government prefers to call them, in white canvas tents and containers arrayed in neat numbered rows along the rocky, sun-bleached banks of the Euphrates.
It is, by many measures, a model of humanitarian assistance.
Amenities include a laundry facility, a mosque, a health clinic, hot water and hot meals, schools and playgrounds, teahouses, hairdressers and a supermarket where refugees can shop for extras using electronic voucher cards. Kids can play organized football and compete in chess tournaments, watch TV and weave rugs. There is gas and electricity, sanitation and tight security.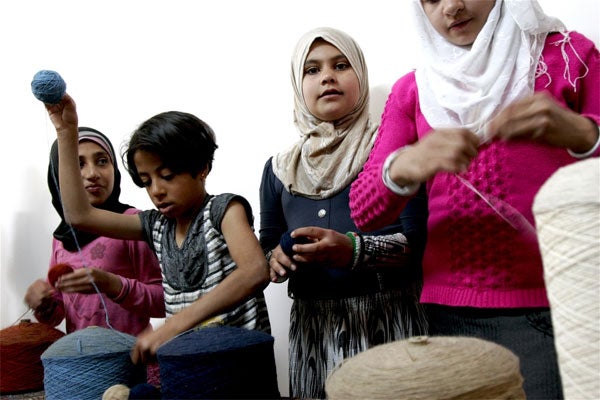 But Turkish authorities seem to have overlooked one important detail. According to aid workers, nowhere at Nizip, or at any of Turkey's 16 other camps, can refugee survivors of sexual violence find the level of specialized psychosocial support experts say they so desperately need.
"I am impressed by what I have seen here," Osotimehin, a former Nigerian health minister, told a group of reporters gathered outside the camp's school. "It's remarkable what Turkey has done at its own expense." But he had also come, he said, to highlight the urgent needs of pregnant and lactating women as well as victims of the sexual violence said to be on the rise across conflict-battered Syria.
Read the full story by Patrick Adams at IRIN